A dynamic gastronomy, inspired by nature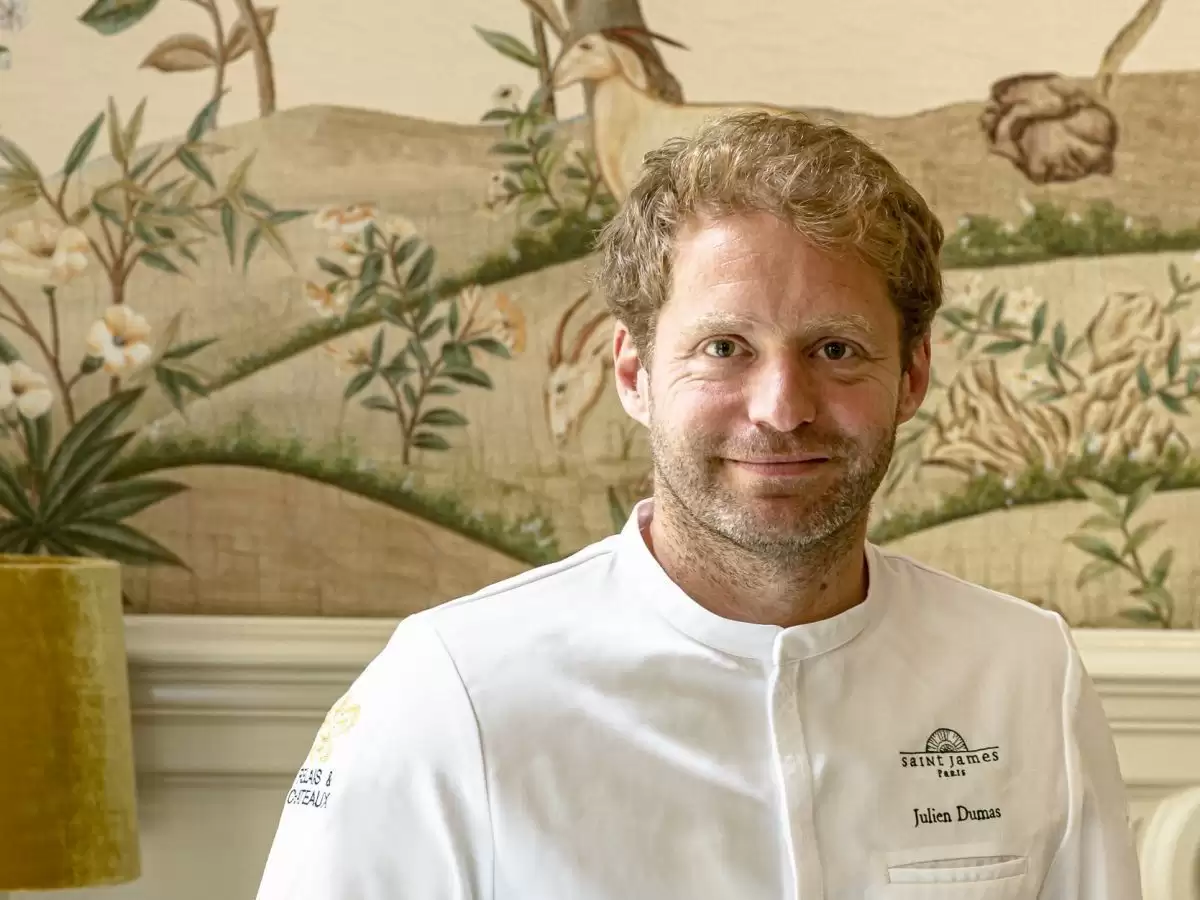 Julien Dumas, our Chef
Known for a cuisine featuring vegetables and seafood, Julien Dumas plays above all with the diversity and intensity of flavours, setting the bar at impeccable freshness. He forges unforgettable emotions with products ranging from the most basic to the most prestigious: roasted white asparagus, acacias and smoked sardine, lobster & cuttlefish and shoulder of veal confit with nasturtium leaves, to name a few.
"The dishes I imagine are the interpretation of the ephemeral, a ray of sunlight or the shine of the stars in a specific season. The menu follows its path, from the Saint James vegetable garden to the ocean, and blossoms fully at your table." Julien Dumas
Read more
Less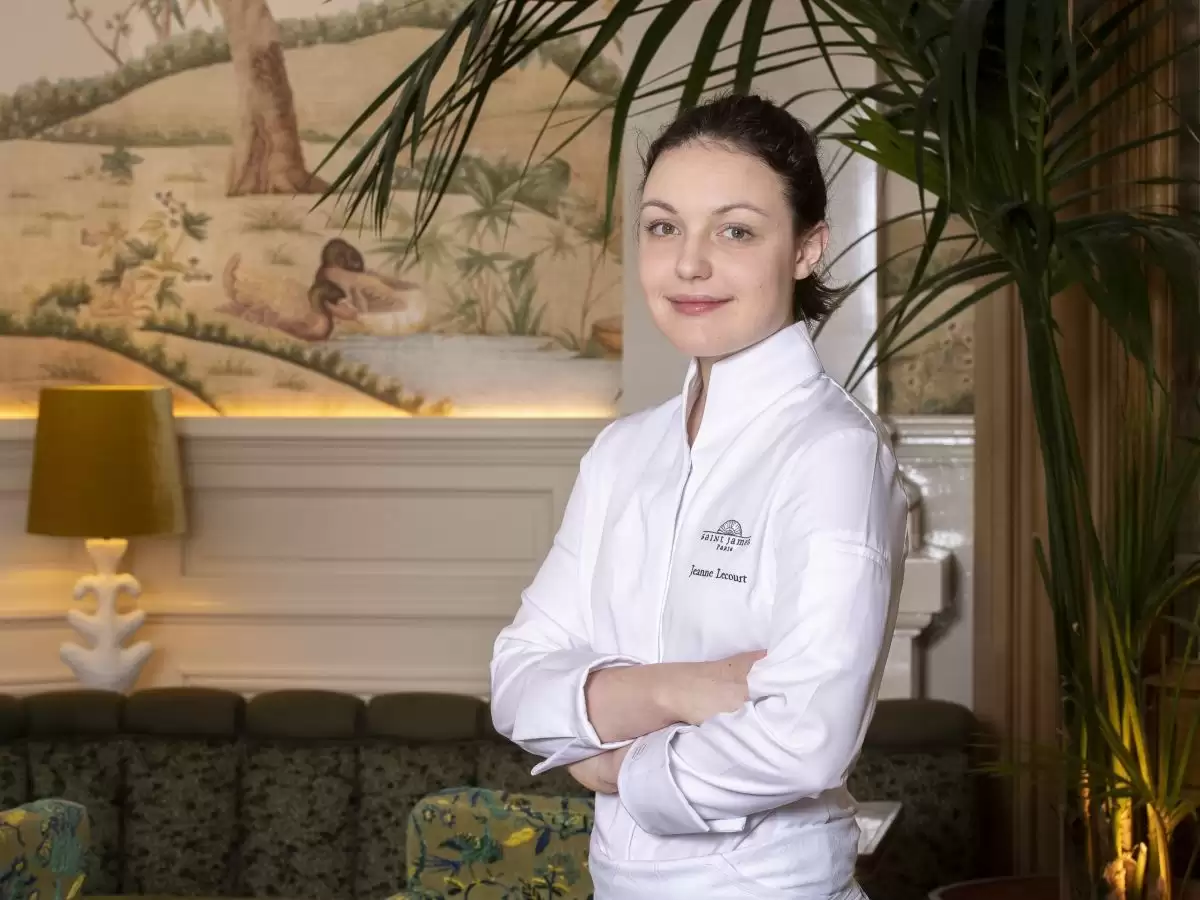 Jeanne Lecourt, our Pastry Chef
As a creative mind, Jeanne starts to imagine her desserts by sketching them, inspired by seasonal products, and always seeks to surprise guests by playing with textures and unique combinations of flavours.
At Julien's side and sharing the same passion for plants, she is committed to an eco-friendly and responsible pastry where she likes to honour old-time vegetables such as parsnips or Jerusalem artichokes. With a true love for local and seasonal products, she celebrates nature in her creations in which she finds an endless source of inspiration.
Read more
Less
Dining Offers
Celebrate with that special someone
Celebrate love with Saint James Paris' gourmet cuisine at home. Our Chef has created an exquisite menu brimming with seasonal delights for an enchanting and unforgettable dining experience.