Bellefeuille, our gastronomic restaurant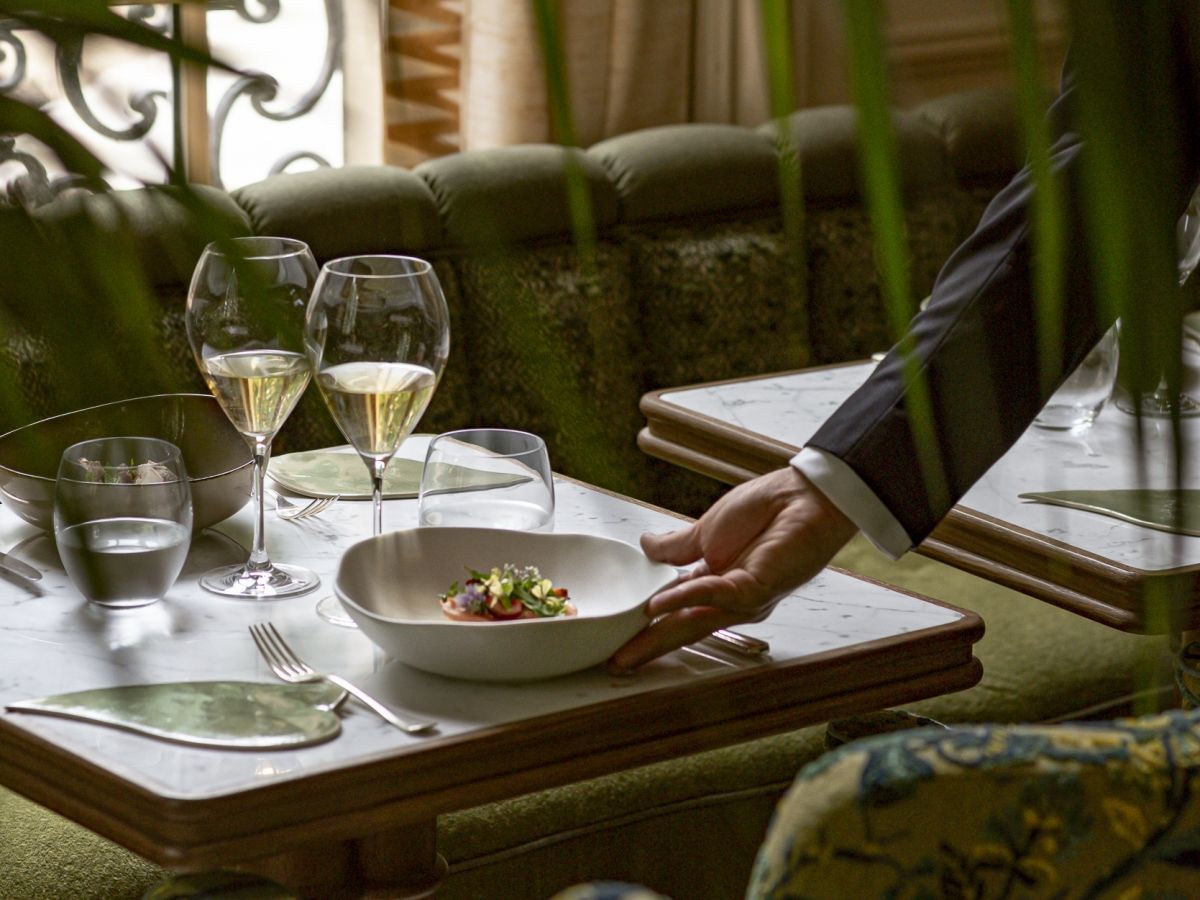 Executive Chef : Julien Dumas
Pastry Chef : Sophie Bonnefond
Restaurant Director : Simon Peskine
Head sommelier : François Le Boulanger
Offering aristocratic grandeur and a fresh romantic feel, Bellefeuille embraces nature in its decor and in its menu.
A winter-garden ambiance blurs the indoor-outdoor line: delicately drawn panoramas, mouldings, woodwork, black and beige tiling, a period fireplace beneath an ancient mirror that reflects the greenery of the outdoor garden, Auduze pottery vases planted with kentia, a bird or two flitting by … A lively place for a brunch with friends, a family lunch or a romantic dinner, where guests hail from far-off lands or live down the street.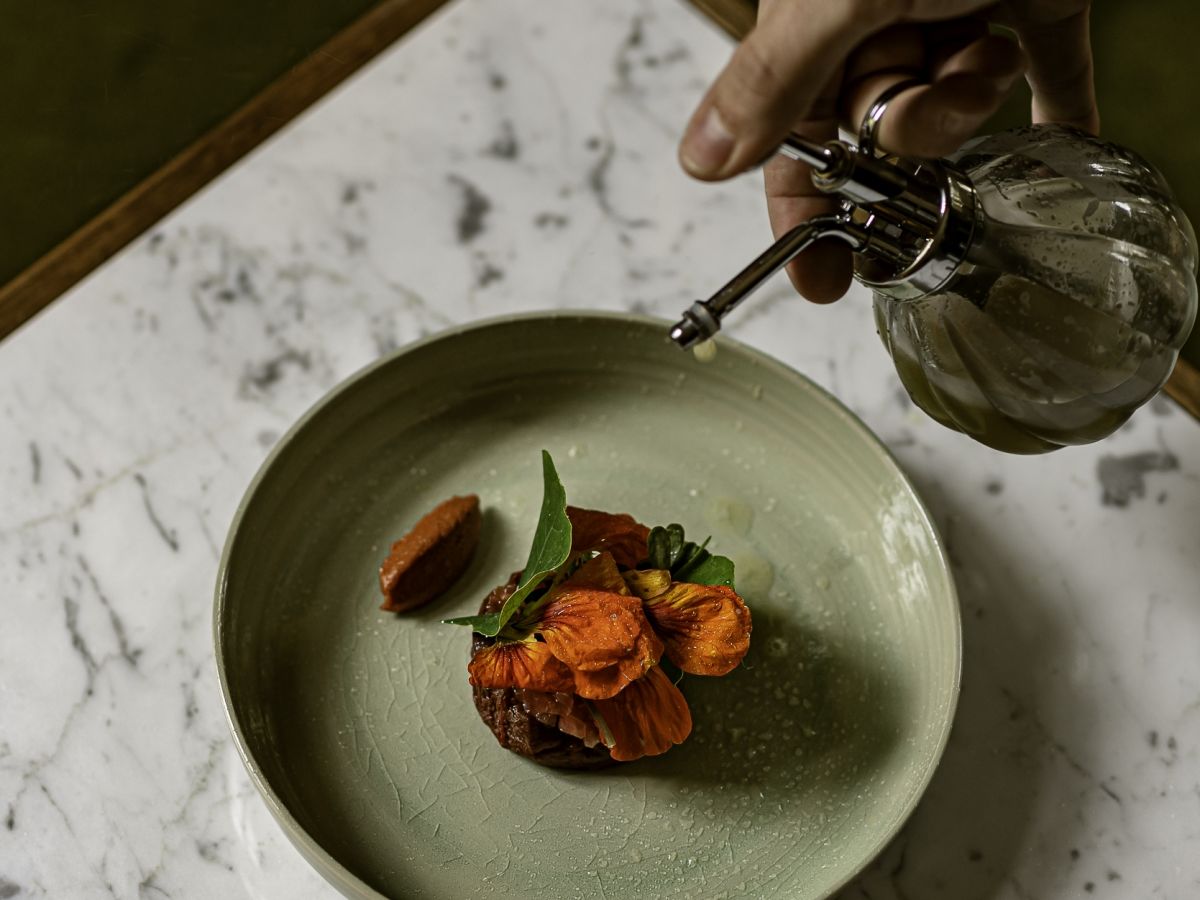 Restaurant Information
Breakfast 7:00am to 10 :00am (residents and members only)
Lunch 12 :30pm to 2:00pm (residents and members only)
Dinner 7:30pm to 9 :45pm
Brunch on Sundays 12:00pm to 4:00pm (from September 2021)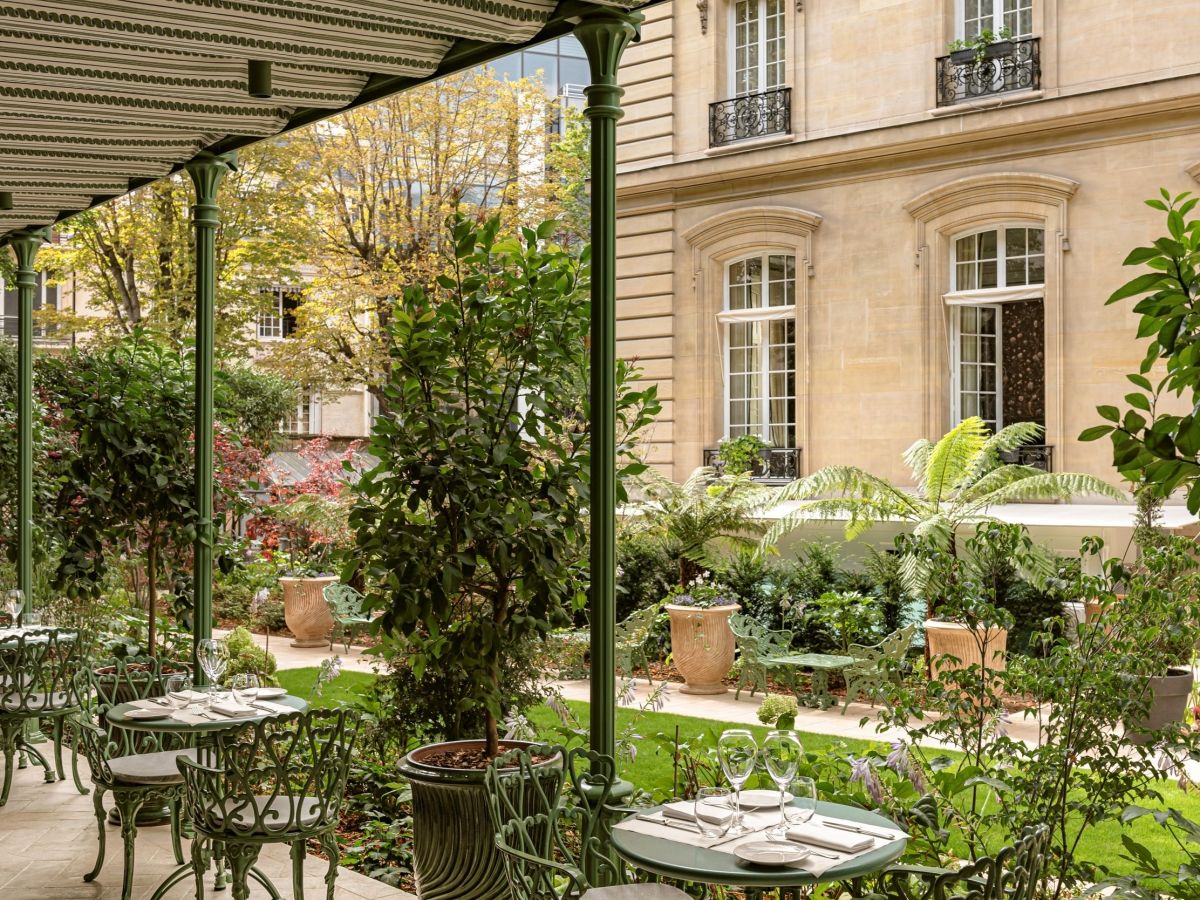 A Pergola in the gardens
In the summer, the restaurant overflows into the adjacent garden imagined by Xavier de Chirac with a superb pergola complete with kiosk bar straight out of the 19th century. One of the capital's most sought-after spots. The terrace is arranged so that guests can admire the architecture of the Saint James, a memorable sight at any hour of the day, or at night when lights play over the facade to create a magical atmosphere. It is impossible to imagine a more exclusive place for a dinner date or summer lunch in the shade of the foliage.
Access for residents and members only before 7 :00pm.
Open to the public from 7 :00pm – reservation possible for dinner in the restaurant only.
Read more
Less